For this challenge, every week you make a post talking about the best books you've read and the ones you are keen for on your TBR that start with a specific letter. I don't know who created this (if you know please let me know in the comments) but I saw it on trishasblog
Memorable reads
The art of French Kissing
The hate to love trope just got me in this book.
A court of Wings and Ruin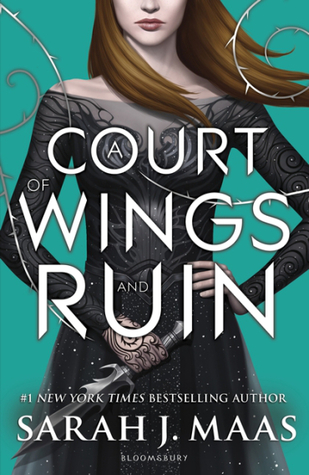 I love anything to do with this series
Tbr
Attachements by Rainbow Rowell
Synopsis: "Hi, I'm the guy who reads your e-mail, and also, I love you…"
Beth Fremont and Jennifer Scribner-Snyder know that somebody is monitoring their work e-mail. (Everybody in the newsroom knows. It's company policy.) But they can't quite bring themselves to take it seriously. They go on sending each other endless and endlessly hilarious e-mails, discussing every aspect of their personal lives.
Meanwhile, Lincoln O'Neill can't believe this is his job now—reading other people's e-mail. When he applied to be "internet security officer," he pictured himself building firewalls and crushing hackers—not writing up a report every time a sports reporter forwards a dirty joke.
When Lincoln comes across Beth's and Jennifer's messages, he knows he should turn them in. But he can't help being entertained—and captivated—by their stories.
By the time Lincoln realizes he's falling for Beth, it's way too late to introduce himself.
What would he say . . .
Anna Dressed in blood by Kendare Blake
synopsis:
Cas Lowood has inherited an unusual vocation: He kills the dead.
So did his father before him, until he was gruesomely murdered by a ghost he sought to kill. Now, armed with his father's mysterious and deadly athame, Cas travels the country with his kitchen-witch mother and their spirit-sniffing cat. They follow legends and local lore, destroy the murderous dead, and keep pesky things like the future and friends at bay.
Searching for a ghost the locals call Anna Dressed in Blood, Cas expects the usual: track, hunt, kill. What he finds instead is a girl entangled in curses and rage, a ghost like he's never faced before. She still wears the dress she wore on the day of her brutal murder in 1958: once white, now stained red and dripping with blood. Since her death, Anna has killed any and every person who has dared to step into the deserted Victorian she used to call home.
Yet she spares Cas's life